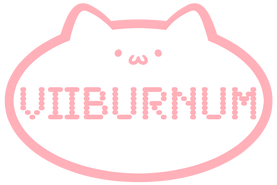 Terms of Service
---
By commissioning me you are agreeing to my terms of service.
Please read them carefully.These terms are subject to change at the artist's discretion.
---
1. GENERAL
Will Draw
✔︎ human/feral/anthro
✔︎ OCs
✔︎ fan art (canon characters)
✔︎ you/your significant other
✔︎ pets & pokemon
✔︎ any gender couple
✔︎ OC x canon
✔︎ minor blood & candy gore
Won't Draw
✘ NSFW
✘ fetish art
✘ mecha/heavy armor
✘ major gore
✘ hateful content
✘ sensitive themes
✘ canon x canon
I reserve the right to turn down commissions.

The commissioner must provide me with a SFW image reference.

Characters with very detailed designs may incur an added complexity fee. They also may be slightly simplified.

The commissioner may request work-in-progress updates (e.g., sketch phase) when ordering.

Turnaround varies from a few days to a few weeks. Generally, commissions will be finished in less than a month. If I predict your commission will take longer, I will contact you to let you know. (I typically do not work on deadlines, but you may ask. This may incur an additional rush fee.)

Commissioners are always welcome to contact me about their commission(s).

I regularly update my public queue to reflect progress on owed art. I will always reach out should something affect the timeliness of owed art.
2. PAYMENT
Payment will be sent via PayPal invoice; I will need an email address to send the invoice. (If you are unable to use PayPal, I can accept payment via Ko-Fi.)

Full payment must be received upfront before I begin drawing.

All payments are final.* The commissioner is not permitted to ask for a refund or file a chargeback.
*If for some personal reason I need to cancel your commission or cannot finish your commission within two months of receiving payment, I will contact you and offer a full refund (unless previously discussed).
3. FINAL PRODUCT
The commissioner will receive a digital file of the finished artwork with a small, unobtrusive watermark. Do not remove my watermark from the image. **No physical items are included with purchase. **

I will do only minor changes/edits once the commission is done.

Commissions may not be used for commercial purposes or NFTs.

The commissioner is allowed to reupload the commission with credit.

I retain the rights to the art and may upload it on my page(s)/use it to advertise my commissions.

Please save the finished commission file that I send to you. I keep all finished commissions for at least several months, but I cannot guarantee I will have the file forever.
---
Questions? Please feel free to reach out via the contact information below.